Two Birds Countryside Spirits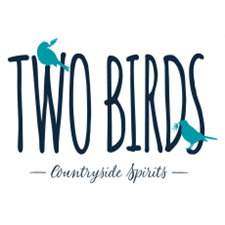 Two Birds Spirits was founded in 2013, in the quaint British countryside town of Market Harborough, Leicestershire. It all started with a love for great tasting Gin, experimenting at home in the 'workshop' for months, tinkering around trying to develop the perfect drinking gin… and thus our multi-award winning London Dry Gin was created.
While our collection of great tasting British spirits has grown, all are still lovingly produced by hand using our bespoke, handbuilt copper stills. We produce small batches of just 100 bottles at a time, with every stage of the process produced and checked by hand, making sure that we remain a true artisan distillery. From our multi-award winning London Dry Gin to our super indulgent Salted Caramel Vodka and even our devilishly potent Absinthe; our aim is simple... To keep Britain in mighty fine spirits!